Testimonials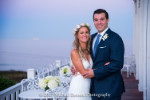 Lauren & Michael Block Island, RI
posted 11/9/2017 Michael was absolutely amazing! He was so professional, extremely responsive and most importantly took beautiful photos! We got married on Block Island in September, and he was totally familiar with the island. One of my favorite things working with Michael is that he let us take the lead on what pictures we wanted and wasn't in our faces the whole wedding day having us pose and stopping us from enjoying the moment to take a picture. That being said, he did grab us at one point during the wedding and asked if we wanted to take a few pictures outside with the sun setting, and I am so happy he did that. We wanted candid photos, a lot of group shots, and pictures of our guests enjoying themselves and that is exactly what I got. It's a stressful thing picking a photographer, because you are leaving so much up to them, but I am so happy that we went with Michael!! His professionalism made him a joy to work with, and his amazing photography skills gave us pictures we will cherish for a lifetime!!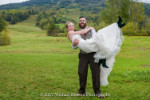 Cassie & Alex, Ascutney, VT
posted 12/5/2017 If there is anything more important than the moment you get married, it is having those moments captured to look back on. It is such an important role, to capture the couple, their family and friends in a true fashion that represents them as they are. As a bride you want someone who actually cares enough to learn about you, your husband, and is genuine in their role. As a person I believe that your truest passion shines through, and that is exactly what I felt from Michael Benson the first time I met him. He knew the stories behind the beautiful wedding photos, and made us laugh, cry, and go back again to see more. Fast forward to the day before the big day, Michael and his assistant, Jeff, were involved in the rehearsal to ask questions and know what was going on. Something I felt was above and beyond my expectations, but I was very thankful. Our family is all vibrant, care free, fun, loving, understanding, and honest group! Michael handled that so well, and captured every moment perfectly. They even did things at the resort that other wedding photographers have not done, making those moments captured even more special. Most of all, my husband began a trend of flipping off the camera, and Michael and Jeff knew that we meant it as a funny thing, and in no way offensive to them! If anything it was a salute to the celebration at hand! I don't think that Michael knew just how special and important to us they were on our day. They made us feel comfortable, and let us be ourselves without judgement. The photos captured are beyond my dreams, and I am so happy to see things I missed. Even tho it is your day, you will miss things! So what I will say if you want the best, then hire Michael! I will always be proud to show off his work, and to share these memories for years to come and with my children and grand children one day. Michael and Jeff, you will always mean a lot to our family, and hope you guys know just how grateful we are that we crossed paths that day on Okemo!!!!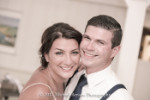 Samantha & Richard Block Island, RI
posted 9/3/2017 Being a New England transplant bride who lives 2,000 miles away (In Austin. TX) from her Block Island. RI destination wedding location, it was imperative to us that we found a photographer who was as familiar and passionate about Block Island as we are. After struggling to get in contact with several photographers in the area, Michael was immediately responsive and showed great interest in getting to know us as a couple. After our first meeting, I knew our wedding photography would be nothing to worry about while in his hands. He is so welcoming and relatable not to mention talented. His portfolio is very impressive and he checked in with us every step of the way during the planning process. He and his assistant were so calm and collected- despite my wedding day jitters ;) They were such a joy to have around on our special day. The sneek peek of our photos that we have already received made us giddy with excitement. Michael and his team genuinely care about his clients and we would hire him a million times again!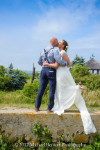 Halley & Colin Block Island, RI
posted 7/12/2017 Michael and Jeff are by far the best photographers around. They captured our day in ways we would've never imagined. Every time we see a picture, we are brought back to the exact feelings and memories from each moment. Along with their creative (they chose unique and inspiring locations for our photo shoots), fun and professional photography skills, these two individuals care very much about their couples and families. Michael pulled me to the side, as things were unfolding, reminding me to be in the moment and witness the beauty around me; he spoke with family members to create ease and reminded them as well to enjoy every minute; his intuition was spot on and he did not hesitate to jump in when he felt he could add more love and joy to the day. Jeff visited my husband in the morning taking awesome portrait photos and more. When Jeff returned to my suite, he said "I love that man!" So as you can see, both Michael and Jeff are incredible people and are pieces of the wedding puzzle that will make all weddings shine. I 100% recommend Michael and Jeff to each and everyone of you. They will meet with you to share photo books of prior events, discuss photo shoot locations, share suggestions about other wedding vendors to make your planning easier and share stories to begin a relationship. We plan to have Michael and Jeff do photo shoots for all future life events. Listen to their suggestions because they are leading from their hearts and truly want you to have a magical experience. Logistics: they work out a seamless time line, so you can attend your cocktail hour and anything else you desire. They work around pitfalls and timing issues. Michael also called to follow up after our wedding to be sure we were happy . It's always great to connect with them and we hope you get the chance to as well. Make sure to book in advance, as they fill up quickly.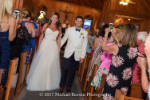 Krista & Jonathan Block Island, RI
posted 9/21/2017 Michael and Jeff are incredible! We initially chose to hire them for our wedding day because they are so personable and we completely hit it off with them upon meeting them. Knowing we'd be with our photographers from am to pm on our special day, it was important for us to choose wisely! Jeff completely put my husband at ease prior to the ceremony and both Michael and Jeff were so laid back and easy to work with, helping set the tone for the day. We recently received our photos and had an absolute blast "reliving" our day through these amazing and beautiful memories that were captured. I especially love that they were able to catch so much emotion - laughter, tears, love and happiness. We cannot thank Michael and Jeff enough for being a part of our special day and for providing us with a lifetime of memories we will cherish forever.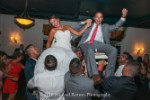 Marcella & Brett Block Island, RI
posted 9/29/2016 It was a wonderful experience working with Michael and his assistant Jeff at our wedding! They were patient and so easy to work with! Everyone has commented on how beautiful our sneak peaks came out! I would recommend them over and over! They truly captured my special day!! Brett and I look forward to working with them again!!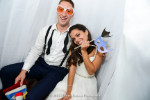 Maddie & Frederick Greenwich, CT
Look no further...Michael Benson is AMAZING! posted 11/5/2015 I have had the pleasure of working with Michael Benson and his assistant, Jeff, at three weddings. The latest wedding was my own. I knew after he photographed my friend's wedding that he had to photograph mine this past September. Michael is one of a kind - he's personable, easy to work with, beyond friendly and accommodating, and he genuinely cares about his clients. Michael was the first vendor I booked and I couldn't have imagined planning my wedding without his words of advice and help. He helped calm my jitters and reassured me that everything would run smoothly on the day of, which of course it did! He helped create a day-of timeline and offered suggestions about time management to ensure that all of the shots we wanted were executed properly. Michael had so many opinions and ideas about particular shots he thought would work nicely, and he asked for my specifications and requirements to ensure that our photographs would turn out exactly as my husband and I wanted. Michael and Jeff were both on time and couldn't have done a better job keeping everyone stress-free and relaxed. They reserved the entire day for our wedding and spent all day capturing each and every moment. Michael and Jeff worked well with our videographer, too, and they offered each other suggestions throughout the day. Michael sent me a proof of 25 pictures within days of the wedding and has been in touch with me since then. He kept me informed of when my pictures would be ready and has always asked if there was anything else he could do for me and my husband. Most vendors I worked with were business-like and unpersonable, but Michael made me feel like I was his only bride and client. He reassured me on numerous accounts that he would do everything in his power to make my day exactly how I wanted it. I couldn't have asked for a better experience with my photographers. Our wedding would not have been the same without Michael and Jeff. I feel so strongly about how wonderful they are as people and as photographers, and if I can offer any bride words of wisdom it would be to hire Michael Benson as their wedding photographer. He is the best of the best!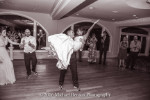 Erica & Craig Brookfield, CT
posted 6/30/2016 If this rating had more stars, me and my whole bridal party would give it to them. Wow! Words cannot express how wonderful they were. My husband and I are not picture people and Michael made us feel at ease and comfortable from the first time we met. He was professional, helpful, incredibly kind and patient, and helped make our day amazing. Our guests all commented on how great him and his partner were and how much fun they had taking pictures with him. Michael was truly a pleasure to work with and the preliminary photos that were sent the next day look a.m.a.z.i.n.g! Thank you, so much, and if you are a bride in search of a talented and personable photographer, Michael is your guy.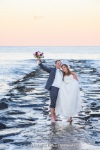 Christina & Peter Block Island, RI
posted 10/24/2015 Michael was the perfect photographer for our Block Island wedding this October. We first met Michael at the Block Island wedding show. His professional and fun personality made us feel comfortable and excited about our photos. Furthermore, his work is just absolutely stunning. Michael and his assistant Jeff were a wonderful pair and immediately blended with our bridal party, parents and friends making everyone feel so at ease and natural. They even swooned a crew of some of the most wild, hopped up on sugar kiddos around! My husband doesn't love to be photographed but even he said how natural it felt with Michael and Jeff around he didn't even notice many of the great shots they were getting. Needless to say, our photos came out amazing. We just received our sneak peek photos and look forward to all the others to come. If you are looking for a great photographer, contact Michael. You won't be disappointed!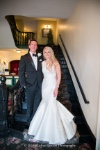 Meaghan & Mitchell Block Island, RI
Great to work with! posted 11/12/2015 Michael was great to work with! We hit it off right away and he was willing to answer my many, many questions. Our engagement shoot was great! My now-husband and I are not used to being photographed and we thought our pictures would look awkward, but they came out amazingly. Michael was reliable and did a great job with our Block Island wedding in June 2015. He made sure to get all of the pictures we had requested, and was able to get a read on our personalities quickly. All of our pictures are beautiful; we had a hard time picking which to use for our Christmas card!